---



Dream it up. Jot it down.
Apple Pencil sets the standard for how drawing, note‑taking, and marking up documents should feel — intuitive, precise, and magical. All with imperceptible lag, pixel‑perfect precision, tilt and pressure sensitivity, and support for palm rejection. Incredibly easy to use and ready when inspiration strikes.
Wireless pairing and charging
Attaches magnetically
Double-tap to change tools
Pixel-perfect precision
Tilt and pressure sensitivity
Imperceptible lag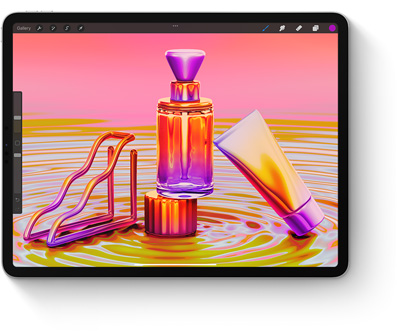 What's in the Box
Apple Pencil (2nd generation)
Overview 
Apple Pencil (2nd generation) delivers pixel-perfect precision and industry-leading low latency, making it great for drawing, sketching, coloring, taking notes, marking up email, and more. And it's as easy and natural to use as a pencil.
Apple Pencil (2nd generation) also allows you to change tools without setting it down, thanks to its intuitive touch surface that supports double-tapping.
Designed for iPad Pro and iPad Air, it features a flat edge that attaches magnetically for automatic charging and pairing.
Length: 6.53 inches (166 mm)
Diameter: 0.35 inch (8.9 mm)
Weight: 0.73 ounce (20.7 grams)
Connections
Other Features
Magnetically attaches and pairs
Compatible iPad Models
iPad mini (6th generation)
iPad Pro 12.9-inch (5th generation)
iPad Pro 12.9-inch (4th generation)
iPad Pro 12.9-inch (3rd generation)
iPad Pro 11-inch (3rd generation)
iPad Pro 11-inch (2nd generation)
iPad Pro 11-inch (1st generation)
iPad Air (4th generation)