---
acerpure Cozy F1 Air Circulator
Your World of Cooling Comfort
DC Motor - high quality air circulation at minimal cost
3D Airflow Technology
12 touch activated speed setting
Projects air up to 15 meters away covering over 108 sqm
Extremely Low Noise is just 25 dB
Power Consumption: 1.18W / 25.6W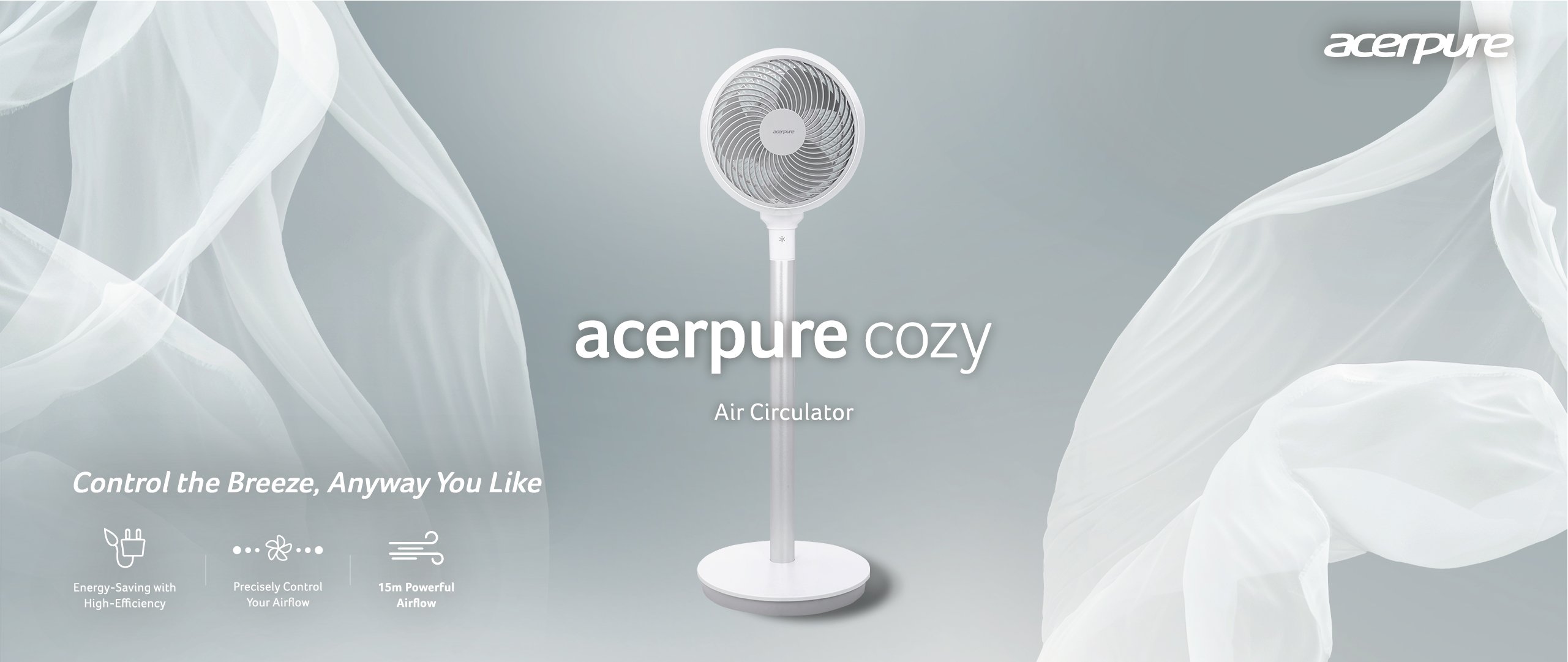 3D Airflow Technology
The turbine blade fan, combined with the spiral flow guard creates a powerful 3D airflow, with a greater range and more concentrated airflow than a standard fan, accelerating your indoor air circulation.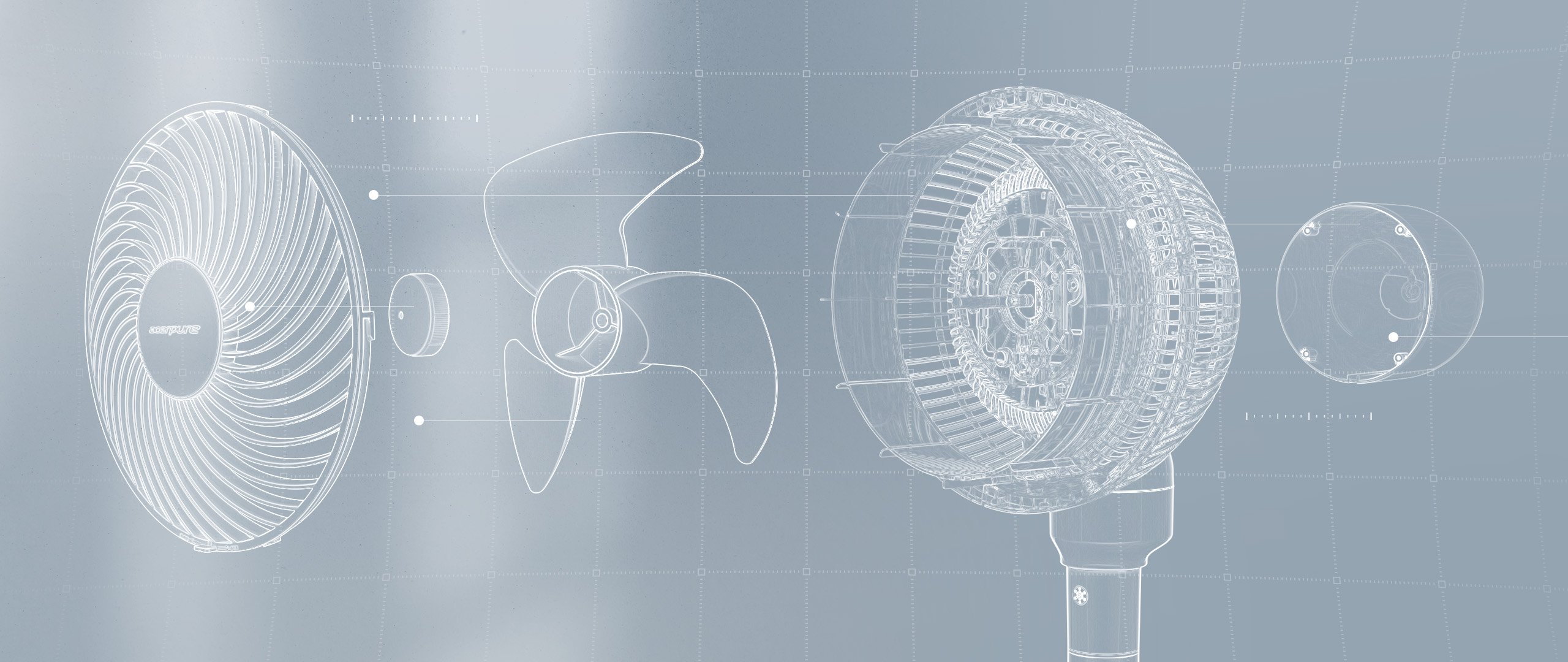 Powerful Airflow
The acerpure cozy projects air up to 15 meters away, covering over 108 m2. Capable of completely circulating the air five times per hour, it reaches every corner of your home to deliver maximum home comfort.
Precisely Control Your Airflow
Twelve touch-activated speed settings and 90° up/down, 95° left/right oscillating direction adjustment enable easy, accurate control, whether you are looking for a soft, quiet breeze or powerful airflow.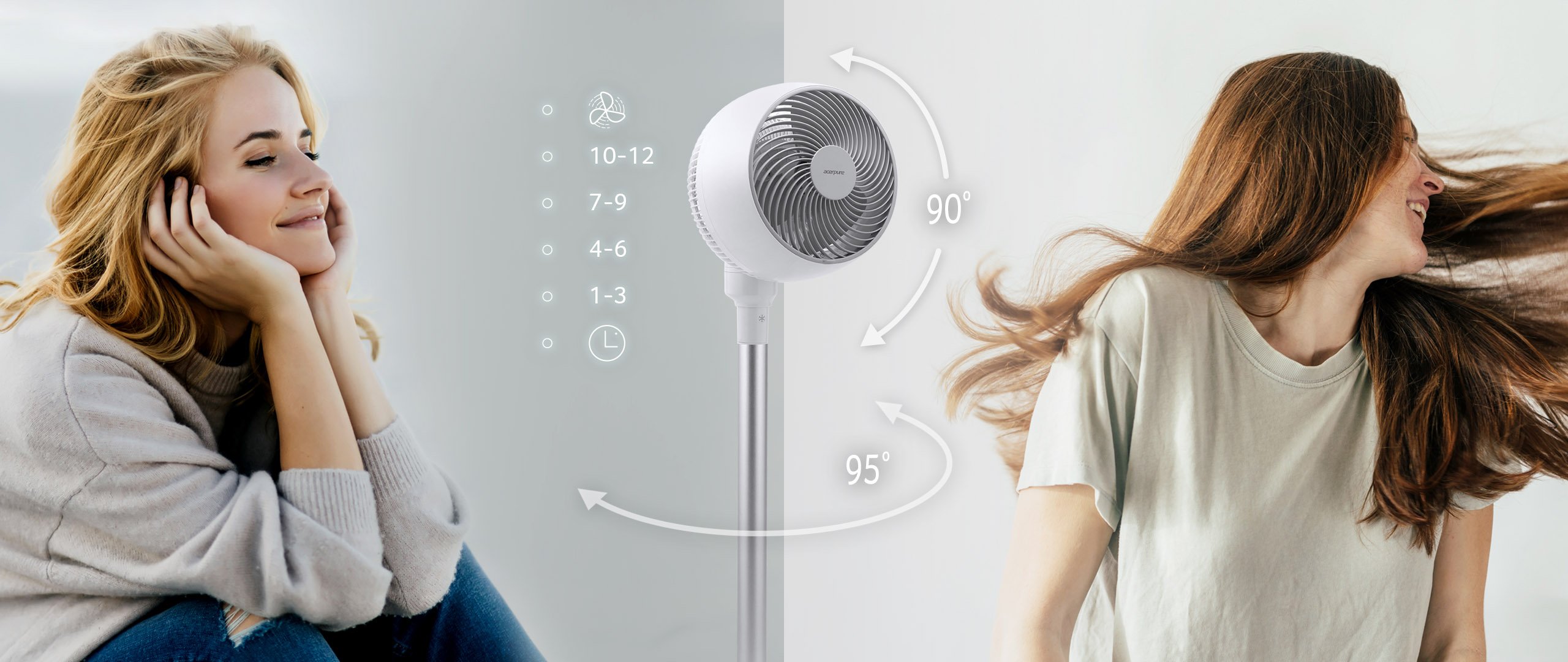 Year-Round Essential
Eliminates uncomfortable temperature differences within your home, working with your heating and air conditioning to adjust room temperature and save energy in the home. Create a comfortable in-home climate all- year-round.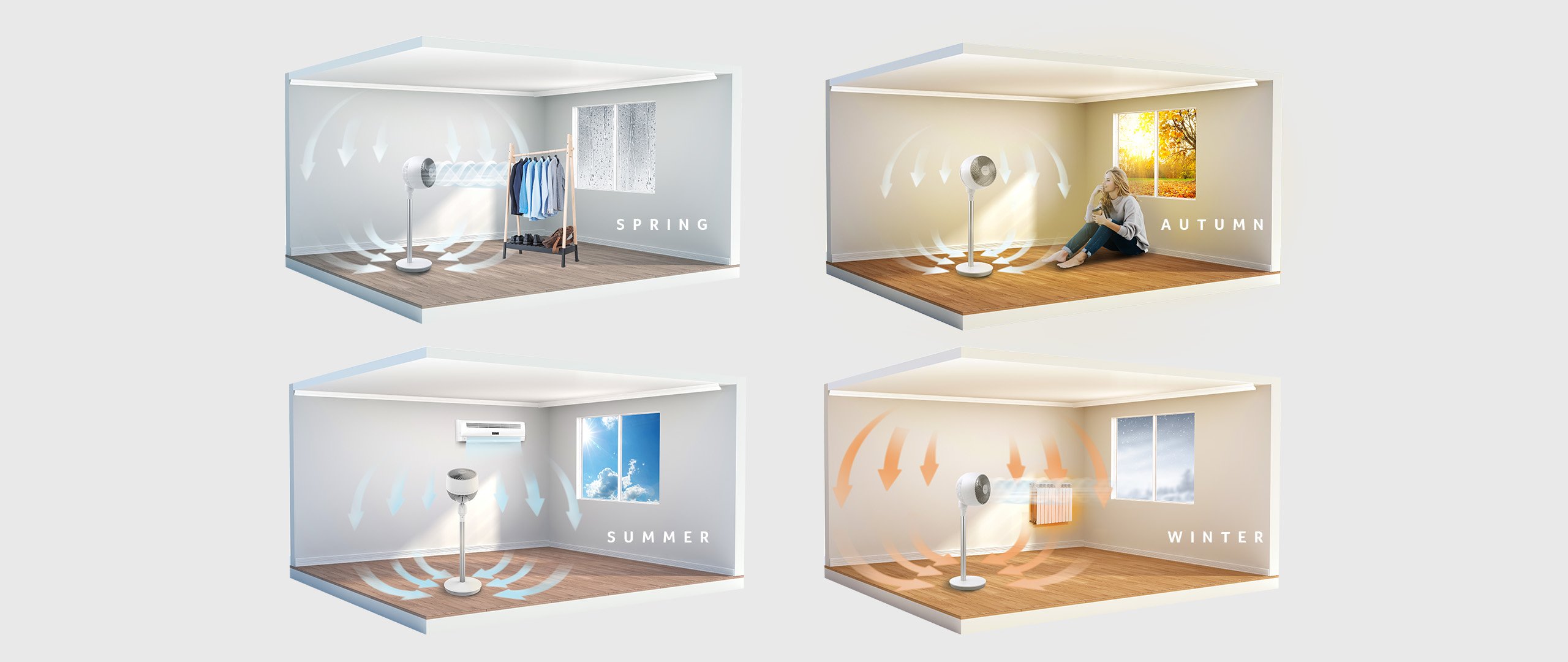 Energy-Saving with High-Efficiency
With an energy efficient DC motor, the minimum airflow power consumption is just 1.18W, delivering high-quality air circulation at very low electrical costs.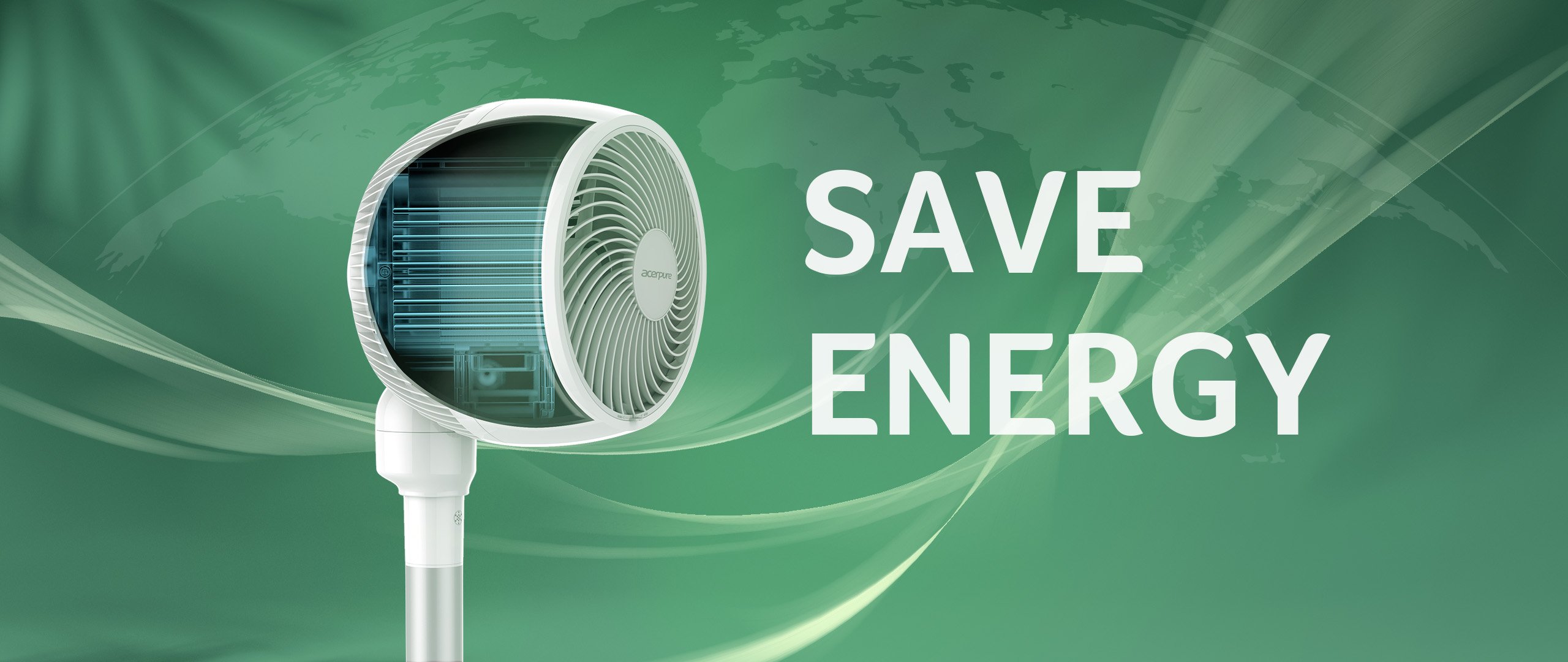 Extremely Low Noise
The noise level of the acerpure cozy is just 25 dB2, lower than a quiet library (40 dB),
providing you with a comfortable and quiet new lifestyle.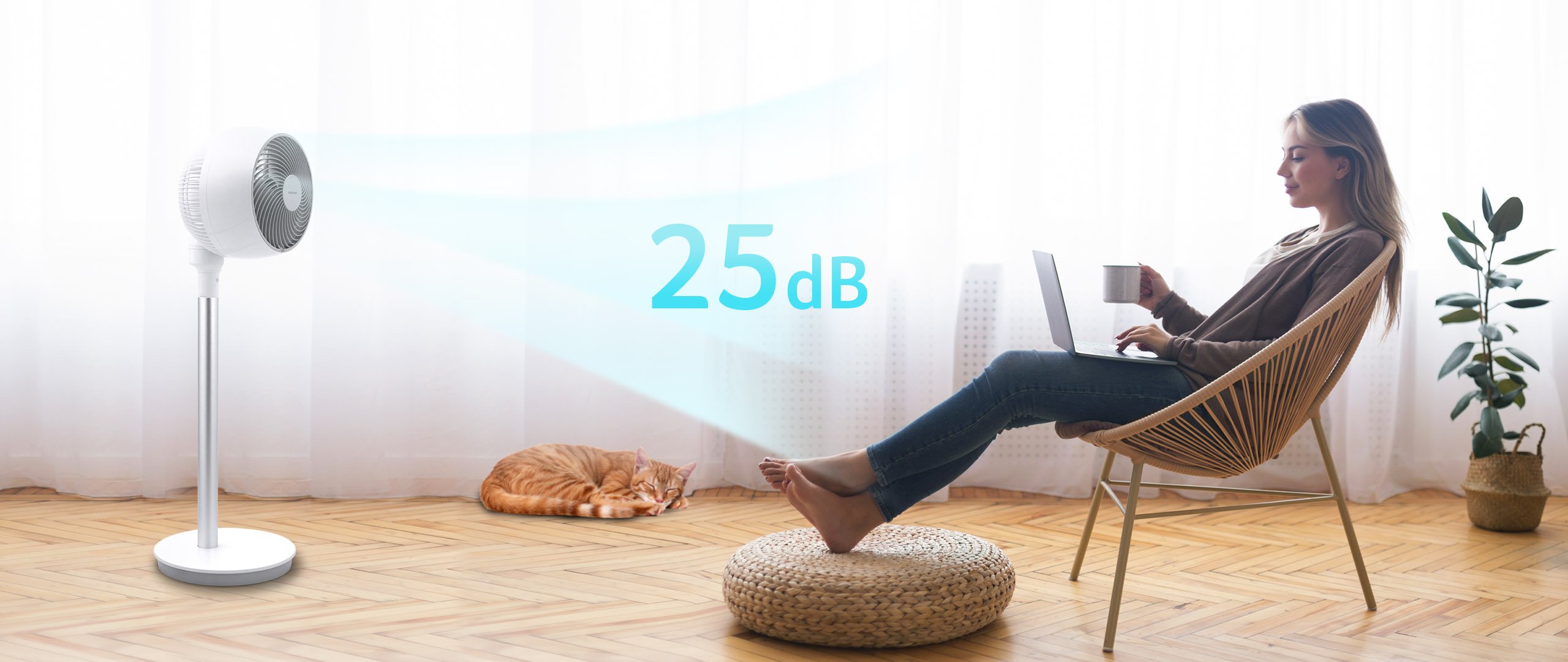 Modern Design
The full-function remote control design brings modern convenience to your home life. Anything from airflow selection to timer options can be done remotely with ease at the click of a button.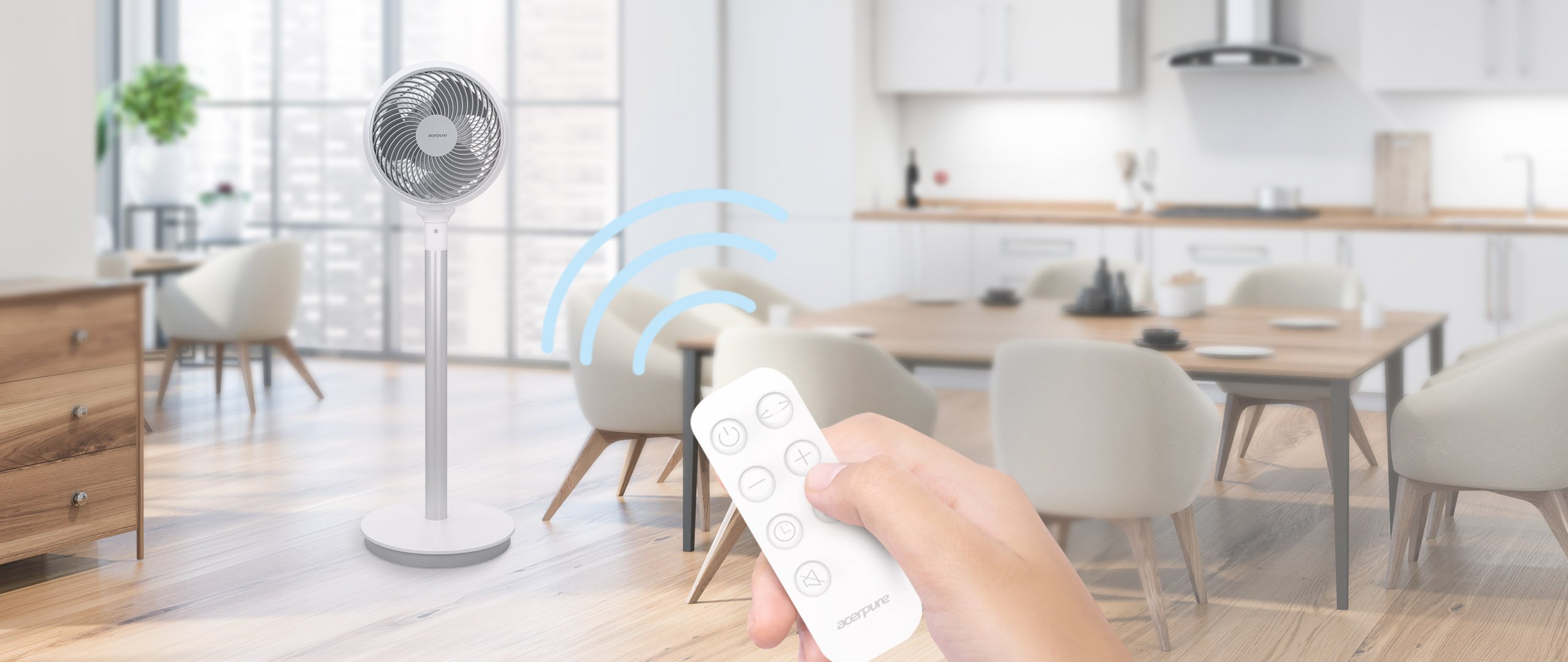 Specifications
| SPEC | acerpure cozy Air Circulator AF551-20W |
| --- | --- |
| Dimension W*D*H | 333.4 x 333.4 x 1000mm |
| Net Weight | 3.92 kg |
| Rated Power | 25W |
| Noise (Min/Max) | 25dB/60dB |
| Airflow distance (up to) | 15m |
| Circulator Speed | 12 Speed Steps/Off |
| Swing Mode | 0-90° Up and Down (Manual) / 0-95° Left and Right (Auto) |
| Turbo Mode | Yes |
| Quiet Mode | Yes |
| Timer Mode | Yes |
| Magnetic Remote Control | Yes |
| Motor | DC Motor |